Classic car values are on the up and up. As a result, more and more owners are cashing in on the buoyant market and selling rare and valuable cars. As a result there are multiple classic cars under the hammer on December 3, right here in Johannessburg.
Follow Double Apex on Facebook and Instagram, where we share more car content.
---
Buy now and take advantage of free delivery in South Africa on orders over R349.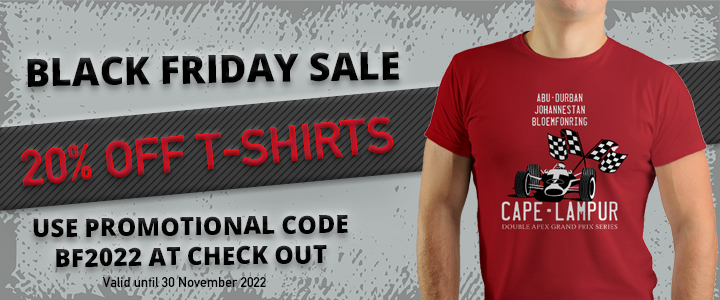 ---
British Charge
There will be several marques on offer from across the ages, however, it is the large number of British classics that will be of note. Included among these is a rare 1969 Aston Martin DB6 Mk2 Vantage. Other cars from the UK include a 1962 Austin Healey 3000S BN7 Roadster, a 1963 MGA Twin Cam Le Mans Roadster, a 1967 Sunbeam Tiger V8 Roadster, and a red 1958 Triumph TR3A Roadster.
Other British models on offer are a 1 000 hp twin-turbocharged TVR that belongs to former racer Alan Green. Green is selling a number of cars from his own collection. Among these is a beautiful Mk1 Ford Escort and its contemporary, the Alfa GT. Both cars have seen plenty of on-track action.
Click here to view our dedicated classic car section.
Local Favourite
A perennial local favourite will also cross the auction block on December 3 in the shape of the iconic BMW 325iS. The 'iS', as it is known, is a limited-edition homologation special that was produced exclusively in SA to race locally. These collectibles change hands for top dollar if you can ever find one for sale.
Viewing Options
You can view a full list of the cars on sale at this link. Or you can pop by the showroom between Wednesday, November 30th and Friday, December 2nd to see them in person. The auction of classic cars will take place at the Creative Rides showroom in Bryanston, Johannesburg. Interested parties can follow proceedings via the company's YouTube channel.